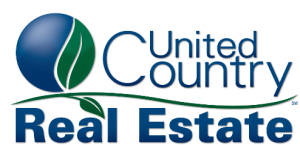 United Country has come a long way since its humbled beginnings in 1925. Founded by Roscoe L. Chamberlain, United Country aimed to provide a "roadmap to the country." This year, we celebrate nine decades of accomplishments and milestones and look forward to a bright future.
The History                        
In August 1925, Chamberlain founded United Farm Agency based on the large foreclosure numbers of farms on which bank loans were being made. The first office was opened in Fayetteville, Ark., in 1925. By the end of 1926, there were 42 offices with 245 sales recorded.  In 1928, the United Farm Agency Catalog – the first real estate catalog in history – was published. This original catalog is now in the Smithsonian.  Our United Country Catalog remains an important marketing tool today. United has survived both the Great Depression and World War II.  In the 1950's post-war boom, the company continued to grow and extended their national headquarters to downtown Kansas City, Mo.  By 1952, United recorded their 50,000
th
sale. The 1960's and 1970's brought a lot of changes to farming, ranching and rural living. The company also took a colorful turn with the launch of the first catalog with a color cover in 1971. We also recorded our 200,000
th
sale. Technological advances paved the way for innovation and growth for United in the 1980's and 1990's. In 1983, the company introduced the first computerized property located service to respond to buyer inquires. In 1984, the company rebranded as United National Real Estate.  Computers and the internet continued to flourish in the 1990's, changing the way United did business. In 1997, United National Real Estate became United Country Real Estate – defining our commitment to serving farm, ranch, recreational, rural and lifestyle real estate clients.  That same year, United Country became a franchise organization with offices all over the United States.
Today
United Country is now the nation's largest integrated organization of real estate and auction professionals with more than 5,000 real estate professionals and 500 offices. Headquartered in Kansas City, we offer an extensive list of specialty websites, exclusive national real estate catalogs, national media coverage, e-marketing, social media marketing and a large buyer database. Our websites receive more than 3 million visitors per month. Our primary website,
www.UnitedCountry.com
, is the number one lifestyle real estate website. United Country specializes in small city and town residential and commercial properties, ranches, farms, timberland, resorts, vacation and second homes, coastal and mountain properties as well as many other "lifestyle" type properties. To learn more about United Country or find out how our real estate experts can help you buy or sell your property, contact us at 800-999-1020. Contributing writer: Michael Farren, copywriter