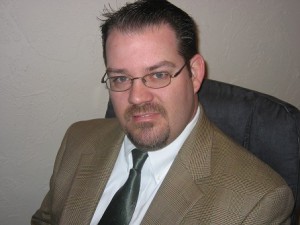 Every week we share a story with you from someone who's found their freedom with United Country. From buyers to sellers, from brokers to managers – everyone in the United Country family has a story. Today's post comes from Rich Kruse, auctioneer and president of United Country – Gryphon Realty & Auction Group in Columbus, Ohio.
After researching the company for almost two years, Rich and Melissa Kruse joined United Country in June 2009. Rich had been in the auction business since 1997 working for various regional and national liquidation firms, and in 2003, he and his wife, Melissa, had opened their own boutique firm handling real estate auctions in central Ohio.
The Kruses brought amazing experience to the United Country family.
An expert in asset liquidation, Rich holds real estate and auctioneer licenses in Ohio. He also is a designated appraiser with a focus on commercial equipment. Rich has been a speaker to the National Auctioneers Association, Columbus Bankruptcy Bar Association, Alexandria Virginia Bankruptcy Bar Association and numerous real estate brokerages, and he is an active member of the National Auctioneers Association, National Association of Realtors, Ohio Association of Realtors, American Bankruptcy Institute and Turnaround Management Association, where he sits on the board of the Ohio Chapter. Rich learned about United Country when Mike Jones was named president of the company's auction division. Later, when one of Rich's clients needed an experienced auctioneer for a golf course, he referred them to Mike and United Country Auction Services. "After seeing the level of professionalism in the organization and taking part in a United event from the inside, we decided that a full affiliation with United Country would be a positive venture," said Rich.
Rich says that an affiliation with United Country has filled in a lot of gaps in their organization.
"Melissa and I have a sounding board for ideas through United management, and we can call the home office to ask a question and actually talk directly to the leadership if we need to do so. We also have a full-time professional marketing department, web developer, SEO professionals, PR department and call center. In a matter of a month, we went from doing everything on our own with a limited budget to having everything we need in place. Now we get to focus on what we are good at: booking and selling deals."
If you've found your freedom with United Country, please send us your story to be featured in a future blog post!